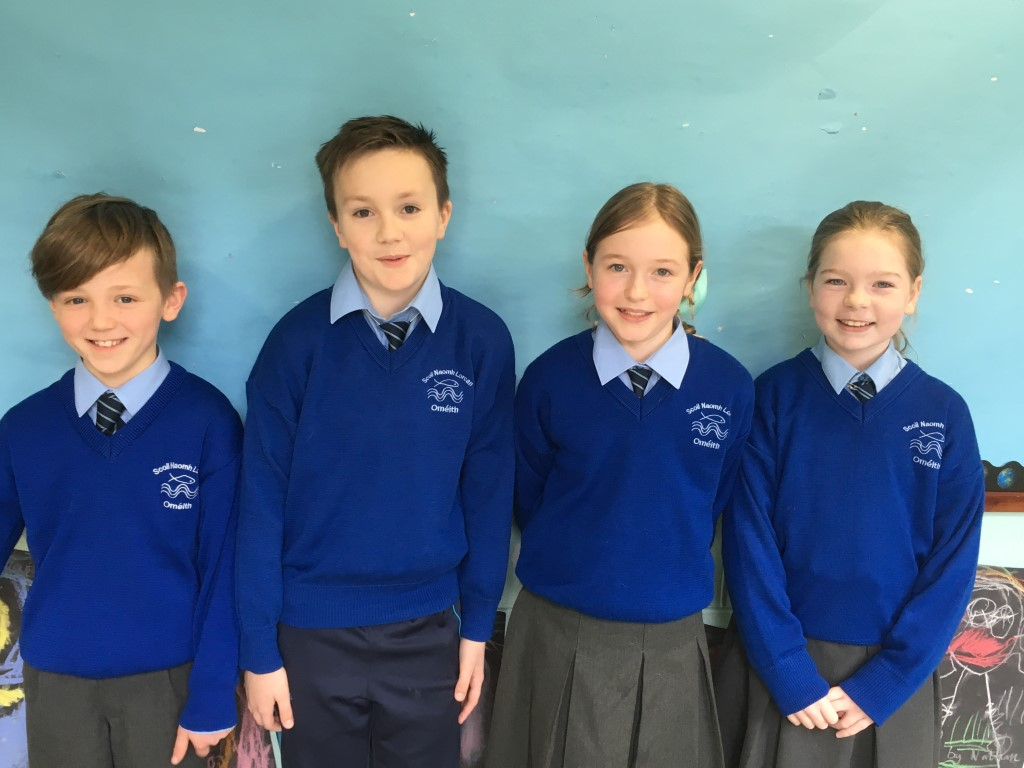 Cooley Credit Union Competition 2018
Well done to our Under 11 and Under 13 team who represented Scoil Naomh Lorcan in the recent Cooley Credit Union Team. Jack, Rowan, Adam, Abigail, Caitleen, Cillian, Beth and Eve put in a tremendous effort.
The winners of the Credit Union Art Competition in 2017 are as follows:
Under 7: 1st Ellie Mae Woods Sharkey, 2nd Sarah Mc Donnell, 3rd Ethan Kelly
8-10: 1st Sarah Connolly-Morgan, 2nd Daire Mc Guinness, 3rd Patrick Walker
11-13: Jack Mc Ardle, 2nd Meabh Mc Cann, 3rd Jessica Carolan
Well doen to all our creative winners!!