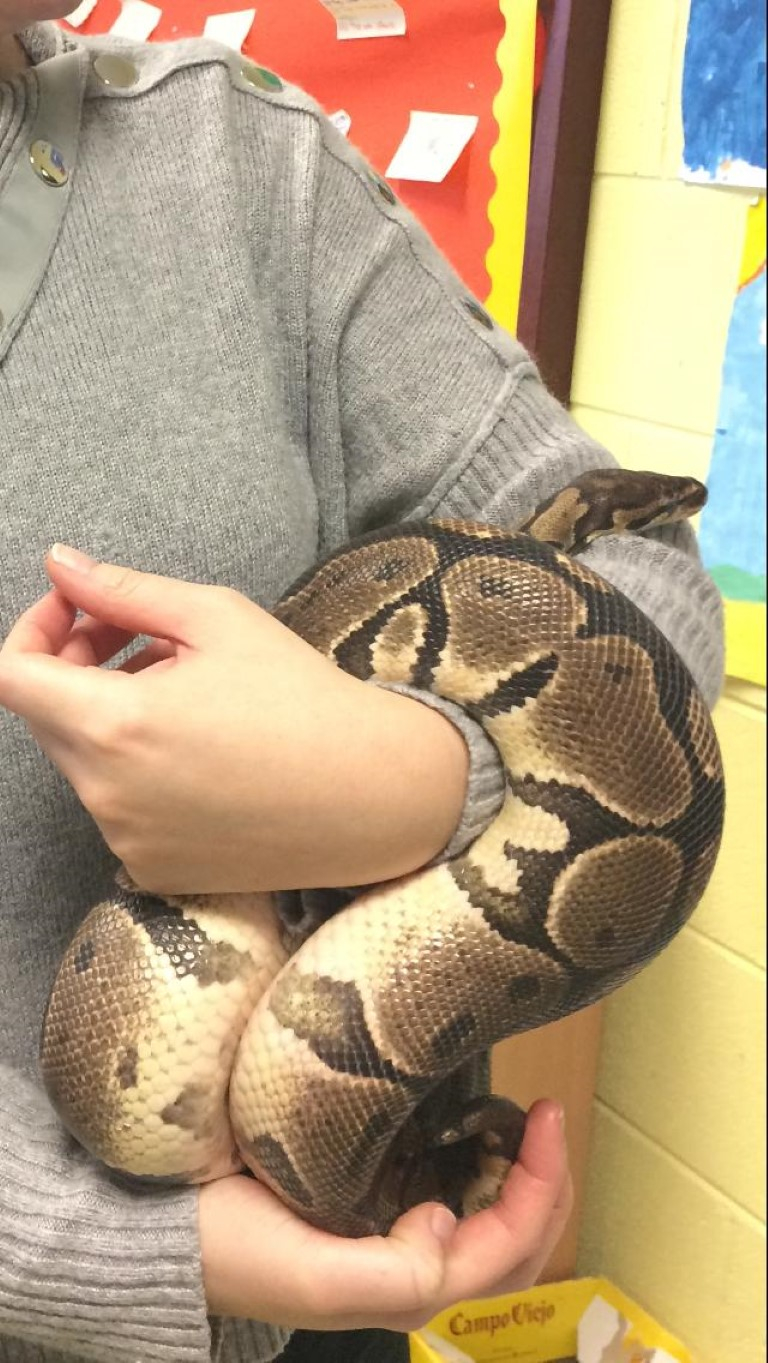 Freaky Friday - some interesting visitors!!
On Friday morning we had some new additions to our school!!!
Thank you to Dawn for bringing in some of her interesting pets; Python Snake, bearded dragon, chameleon and tiger tarantula.
Dawn taught us all about what they eat and the conditions suitable for them to live in and how much work they are to have as pets.
Thank you for such an interesting morning Dawn!!