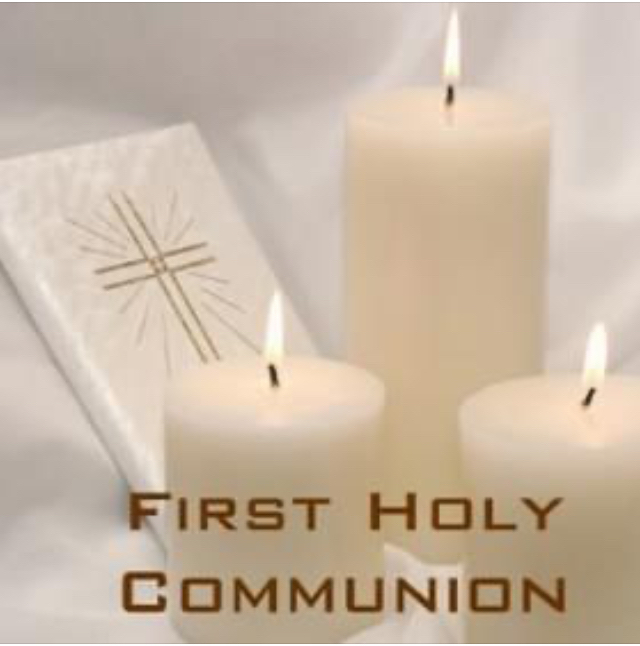 Invitation From Fr Oliver to all the First Holy Communicants
The children of Scoil Naomh Oilibhéar, Scoil Naomh Lorcan and Scoil Naomh Bríd were due to make their First Holy Communion on the 16th & 23rd May, but due to the current restrictions First Holy Communion in the parish has been postponed.
Fr. Oliver would like to remember and pray for all the First Holy Communicants in a special way during Mass on Sunday 17th May @ 11.00am, and would like to invite the First Holy Communicants and their families, to join him for the Mass from their homes via the parish Facebook page.